Water Damage Restoration in Buffalo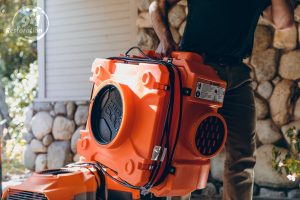 Homes and businesses are especially vulnerable to water damage in this part of the country. From ice dams to frozen pipe bursts, local properties are constantly at odds with the elements. Fortunately, 911 Restoration of Buffalo is always here for you. We provide full-service water damage restoration in Buffalo, West Henrietta, Rochester, and surrounding areas. We are here for you 24/7/365 with a guaranteed arrival time of 45 minutes or less. Our highly trained staff goes above and beyond water removal to provide a Fresh Start for you and your property. They do it all, from structural drying to mold removal. They even repair all damaged structures and surfaces. Whether it's a flooded basement or a sewage backup, water damage brings a lot of stress. Our goal is to deliver peace of mind through top-quality service and clear communication.
When your greatest asset has been flooded by a frozen pipe burst, the road to recovery may seem unclear. The water damage restoration in Buffalo experts at 911 Restoration can immediately deliver the answers you need. We offer a free visual inspection (for property owners only). This service clarifies what it will take to make your home or business brand new. Then, sit down with an expert on staff for a free insurance consultation. We review your policy, clarifying which services your provider covers. We even help with the insurance paperwork.
From storm damage to ice dam destruction, a water incident can feel like a nightmare. You don't have to find your way out alone. Call 911 Restoration of Buffalo and look forward to a full recovery.
24-Hour Emergency Water Cleanup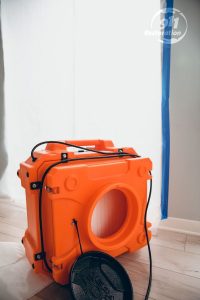 When it comes to water damage restoration, "fast" is the magic word.
The longer moisture lingers on your property, the more you have to worry about incurring costly damage. Our basement flood cleanup Akron crew reacts immediately, working quickly to extract the water and save the structure of your home or business.
The urgency of a flooded basement or frozen pipe burst is exactly why we promise a 45-minute arrival time 24/7. When our flood cleanup technicians begin their work, their first priority is to pack out and store any at-risk belongings. This ensures you don't lose any additional items during water removal.
We offer a wide range of emergency flood cleanup services including:
Water removal
Boarding up
Roof Repair
Storm repair
Sewage Cleanup
Leak detection
And more
The water damage restoration staff follows water removal with structural drying and dehumidifying. They bring in professional blowers to ensure all moisture is eliminated from the structure of your property. This step is essential as stored moisture can cause serious problems in the long run. By drying your home or business promptly, our flood cleanup crew helps prevent weakness, rotting, warping, and mold development.
Don't waste your time on a water removal company that's going to make you wait and worry. Whether you've been through a frozen pipe burst or a flooded basement, call 911 Restoration of Buffalo.
Full-Service Water Damage Restoration in Buffalo
The goal of flood cleanup isn't just to dry your home or business. We aim to leave you with a property that feels as clean and strong as the day you first moved in.
After water removal and structural drying, our workers inspect for damage. Even with immediate attention, an extensive basement flooding or pipe burst could cause some destruction. We don't want to leave you with a home or business in questionable condition. So our technicians inspect for weakness, rotting, and stains.
If the flood cleanup crew finds any problems, they repair the issues themselves. We train our staff thoroughly to ensure they can truly give you a Fresh Start. We know what a pain it would be to have to find and hire a separate contractor for repairs.
Our water damage restoration workers also conduct a full mold inspection. Mold thrives in the wake of a water disaster, especially in the case of a flooded basement. Our 911 mold removal restoration experts examine every square inch of the affected area to check for signs of new growth. If they discover an emerging mold infestation, they remove the fungus safely and completely.
Do Not handle Mold Removal Alone
Some property owners think of mold development as a minor nuisance. They reason that if mold does develop after a flooded basement, they can handle the infestation themselves. Please do not make this mistake. Prompt mold remediation is key for preventing long-term risks to your property and wellness. Home remedies for mold removal never address the entire problem.
911 Restoration of Buffalo is licensed, insured, and bonded. Our flood cleanup staff is IICRC certified. And our business is locally owned and operated, so you can be sure we're personally invested in the communities we serve.
If you've had any disaster restoration—from ice dam destruction to a frozen pipe burst—turn to the certified experts. Call 911 Restoration for assistance with water damage in Buffalo.
Serving the communities of Buffalo, Clarence, Rochester, West Henrietta and surrounding areas.