Sewage Backup and Cleanup in Buffalo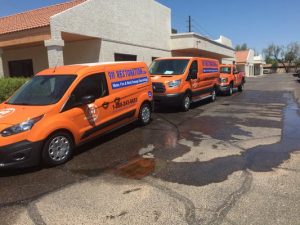 Few experiences are as horrifying as waking up to the stench of sewage at 2:00 a.m.. Or perhaps you arrived at work only to discover a sewage backup in your office. No matter what type of property you own or what time disaster strikes, call 911 Restoration of Buffalo. We provide sewage backup cleanup 24/7/365, and we don't waste a minute in addressing your problem. Our sewage restoration technicians guarantee a 45-minute arrival time, so you have peace of mind the second you reach out. For us, sewage cleanup is about more than water removal. Our water damage restoration crew dries sanitization service, and even repairs your property. They conduct mold removal as needed and leave you with a home or business that feels brand new.
In addition to providing quality service, our Water damage restoration in Buffalo NY staff leads with compassion. We know a sewer backup is a disgusting invasion of the property you've worked so hard to maintain. Our water removal crew treats your property as if it were their own, working with urgency and open communication. We even offer a free visual inspection (for property owners only) and free insurance consultation to put your mind at ease.
Your home or business can still feel clean and beautiful again. Call 911 Restoration of Buffalo for a Fresh Start.
Who Can You Call for Sewage Cleanup in Buffalo?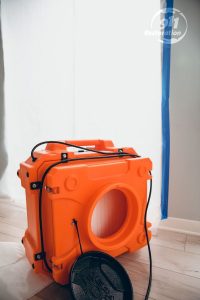 A sewage backup is rarely your fault. In Buffalo, West Henrietta, and the surrounding area, heavy rains flood the sewer and force sewage onto your property.
Unfortunately, the responsibility of sewage backup cleanup lands on you, even if there's nothing you could have done to prevent the problem. You can't call the city for help. You have to turn to a certified sewage restoration professional.
At 911 Restoration of Buffalo, we're determined to help you recover quickly and at a limited cost. The moment sewage enters your property, black water begins seeping into the structure of your home or business. The longer moisture lingers, the greater your risk of rotting and other damages.
That's why our sewage cleanup Buffalo crew is available any hour of the day or night, every single day of the year. They rush to your property, arriving in 45 minutes or less. Upon arrival, our technicians pack out and store any at-risk belongings and swiftly begin water removal. They complete sewage cleanup as quickly as possible and use professional blowers to dry the area.
Speed isn't the only reason you should turn to us for sewage backup cleanup and water removal. 911 Restoration Buffalo is also the most compassionate sewage restoration company in the Buffalo area. We see you as a neighbor, not another invoice. We care about the health of your property as well as your own personal wellness. For this reason, our water damage restoration workers sanitize the affected area thoroughly. A sewage backup introduces many dangerous organisms to your property, including parasites, viruses, and disease-causing bacteria. Our sewage backup cleanup staff works diligently to disinfect your space so you feel safe again.
Sewage restoration may seem like a daunting task, but all you need to do is know who to call.
For sewage cleanup and water damage restoration in Buffalo, Rochester, Lancaster, and beyond, call 911 Restoration. We'll take it from there.
A Fresh Start After a Sewage Backup
Sewage has a way of making the most carefully maintained property feel permanently contaminated. You may feel like your home or business will never be the same. It will. In fact, our sewage backup cleanup workers leave you with a property that feels better than ever.
We don't just extract sewage. Our workers take extra steps to ensure all the consequences of your sewage backup are gone completely. After water removal, they dry the structure to its core, protecting your property from potential rotting, weakness, or mold. Your dedicated sewage cleanup Buffalo crew sanitizes the area for your safety.
911 Restoration serves both residential and commercial properties with comprehensive sewage restoration in Buffalo, Rochester, and beyond. Our team is IICRC certified and trained to provide the very best service. We're licensed, insured, bonded, and locally owned and operated.
Our team also checks for damage and mold development. Sometimes toilet water can harm the materials of your home or business, even with the swiftest response. If you require any repairs, our water damage restoration crew handles them. They do everything from floorboard replacement to drywall repair. Our 911 mold restoration technicians also handle mold inspection and mold remediation personally.
By the time our staff leaves your property, today's sewage nightmare will be nothing but a vague memory.
Serving the communities of Buffalo, Clarence, Rochester, West Henrietta and surrounding areas.