Water Damage and Mold Removal in Clarence Regional
Clarence is a smaller town in New York and provides brilliant sights for its residents. It brings upon gorgeous nature such as waterfalls, with all of the charm of New York. Residents can enjoy all of the small town charm, while being a short distance away from iconic New York sights.
While Clarence is a comfortable home for many, it can bring upon its own challenges. Heavy rains and snow are common, and tornadoes can even occur from time to time. It's important to do your part to keep your property safe, and that means calling upon the experts when needed.
The best thing that you can do for your property when times are tough is to call upon the professionals at 911 Restoration of Buffalo. Our technicians are IICRC certified to handle anything from fire damage and smoke removal to flood cleanup. Our technicians are available around the clock for any restoration calls. Call 911 Restoration of Buffalo for your own Fresh Start today.
Water Restoration In Your Time Of Need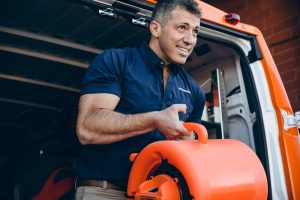 A flood cleanup may be the last thing on a property owner's mind, but the truth is that it can happen when you least expect it. Heavy rains can quickly lead to a burst pipe, and if it's not taken care of immediately that can cause a flooded basement.
Our water restoration experts recommend having a plumber out to regularly inspect the property. This will help reduce the risk of frozen or burst pipes in the future. In addition, take special care to only flush things that are meant to be flushed.
If the worst has occurred and there is a flooded basement, do not worry. Our water removal specialists have years of experience, and can handle the situation with care. From top to bottom, your property will receive a complete structural dehumidifying, drying and water damage restoration.
A common concern from our customers is the costs of any flood cleanup. There's no need to be worried, because our technicians work with all insurance companies to keep your costs low. Direct insurance billing is offered, and a free visual inspection for property owners only is even provided.
It's normal to be concerned about your belongings after a burst pipe, but rest assured that our technicians do their best to protect them. Any unharmed belongings will be boxed up and placed to the side during the flood cleanup process.
Our water removal specialists understand that a burst pipe on the property can be a difficult time, and they do everything that they can to put your mind at ease. Your emotional needs will be put first during the entire flood cleanup process. Call 911 Restoration of Buffalo for your own water restoration today.
A Fresh Start After Mold or a Fire
Mold may seem like an easy enough thing to deal with. After all, what's a few pesky spores around the property? However, mold can destroy the property from the inside out. It's important to call our technicians for mold removal services as soon as possible.
Mold can lead to a great deal of excess damage within the property if it is not treated. Some of the top areas that mold can attack include the carpets, the walls and the furniture of the property. It's important to get a mold removal as soon as possible.
Not only can mold destroy the property from the inside out, but it can cause difficult symptoms to deal with. If you are experiencing coughing, sneezing or bad headaches, please contact our professionals for your own mold inspection today. A free visual inspection for property owners only is provided.
Many property owners are aware that a fire is one of the most devastating things that can happen to the property. That's why our smoke removal and fire damage cleanup technicians are waiting on standby to minimize any of the damage. A free property damage assessment is even provided.
Our fire cleanup technicians take special care of your property during the smoke cleanup process, as well as your belongings. A complete smoke removal process is conducted on the property, and sandblasting of any surfaces. Our technicians are licensed, insured and bonded, so you can count on them for all of your needs.
Property damage can be a difficult time for any owner, whether it is smoke damage or mold removal. It's important to work with a company that puts your needs first when times are tough. Call 911 Restoration of Buffalo today for your own Fresh Start.