Advanced Restoration Equipment
We understand that when you are dealing with water damage, you want the best possible restoration for your home or business. That is why, at 911 Restoration of Buffalo, we only use the highest-grade restoration equipment on the market. This ensures that your property is restored to its pre-loss condition as quickly and efficiently as possible.
Our top-of-the-line restoration equipment includes:
– Commercial-grade dehumidifiers
– High-powered fans
– Industrial strength cleaning products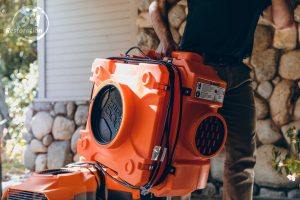 Advanced Restoration Equipment For The Best Results
We are proud to offer our customers high-grade equipment that allows us to provide the best possible restoration results. With this top-of-the-line equipment, our team of highly trained and experienced technicians is able to achieve amazing results that are sure to please our customers.
Moisture Detection and Measurement Equipment
At 911 Restoration of Buffalo, we understand that water damage can happen at any time, without warning. That's why we're always prepared with the latest and greatest moisture detection and measurement equipment. This equipment is essential in order to ensure that your home or business is completely free of any moisture, mold, or mildew.
Our certified restoration specialists are experts in using this equipment, and they will work quickly and efficiently to get your property back to its pre-damaged state. So if you're ever faced with water damage, make sure to call the experts at 911 Restoration of Buffalo. We're always here to help!
Advanced Restoration Equipment
We use the latest water extraction and mitigation equipment to quickly and efficiently remove water from your home or business. We understand the importance of acting quickly in these situations, as water can cause extensive damage to your property if not removed quickly.
Our team of IICRC-certified damage restoration experts will work quickly and diligently to remove all water from your property and dry and repair any affected areas. We will also work with you to prevent any further water damage from occurring.
If you are dealing with water damage, please call us at 911 Restoration of Buffalo today. We will be there for you within 45 minutes, and you can rest assured that your property will be in good hands.
Advanced Restoration Equipment For Mold
There are many different pieces of restoration equipment that can be used for mold damage. However, some of the most advanced and effective equipment include:
– Air Scrubbers: Air scrubbers are used to remove mold spores and other contaminants from the air. This is done by using a HEPA filter to trap mold spores and other particles in the air. Air scrubbers can also be used to remove odors from the air.
– Dehumidifiers: Dehumidifiers are used to lower the humidity in a room or area. This is important because mold thrives in moist environments. By lowering the humidity, you can make it difficult for mold to grow and spread.
– Air Movers: Air movers are used for circulating air around a room or area. This helps to dry out wet areas and prevents mold from growing.
Why Choosing A Certified Company Is Important
If you've suffered any type of water damage, you know how overwhelming the cleanup process can be. Water damage can cause all sorts of problems, from mold and mildew to structural damage. And if not dealt with quickly and correctly, water damage can lead to even more serious problems down the road. That's why it's so important to hire a certified company for restoration.
911 Restoration of Buffalo has the experience and expertise to quickly and correctly assess the damage and take the necessary steps to restore your home or business to its original condition. They will also work with your insurance company to make sure that you get the coverage you need.
So if you've suffered any type of disaster or water damage, don't hesitate to call a certified company for restoration. They will help you get your life back to normal as quickly as possible.