Water Damage and Mold Removal in Buffalo Regional
No property owner wants to imagine the worst to happen on their property, but it's important to be prepared. What will you do if a pipe bursts or there is a fire on your property? There's one company that can take care of it all. 911 Restoration of Buffalo handles all of your property restoration needs with ease.
While no one can predict a flooded basement in Buffalo, it's important to call the right technicians to remove any excess water. Our team of trained technicians is IICRC certified with years of experience. When Buffalo is hit with freezing temperatures, do the best thing to protect your property from future damage. Call our technicians for a flood cleanup after any burst pipe today.
Restoration After Frozen Pipes in Buffalo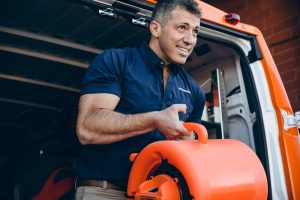 Buffalo, New York is known for its thriving culture. A hub for museums, cultural events and more, residents thrive in this bustling city. However, residents have become used to the weather conditions as well. Tropical storms and heavy rains are common, leading to flooded basements or crawl spaces.
It's important to know what to do when difficult weather strikes in Buffalo. First of all, you should board up all open roof or window areas. Then, access any damage in the property. If a pipe has burst or frozen on the property, call our technicians for a water damage restoration immediately. They are available around the clock, and respond to all water removal calls within 45 minutes.
If you are worried about the future damage of the property, there's no need to be concerned. For starters, a complete home restoration will be provided. That means complete water extraction, drying and dehumidifying services will be offered. If you are concerned about your belongings, know that our technicians take extra care of them during the flood cleanup process. Emergency packing up and boarding services are even offered.
After a flooded basement, it's normal to be concerned about the future of your property. Luckily, 911 Restoration of Buffalo accepts all forms of insurance. The technicians work with your provider to get you the lowest costs possible. Direct insurance billing is even offered, and a free visual inspection for property owners only is provided.
After a frozen pipe bursts on the property in Buffalo, do whatever you can to protect your property. Put your property in the hands of trained technicians that care about your needs. Call 911 Restoration of Buffalo for your own complete water damage restoration today.
Mold Removal When You Need It Most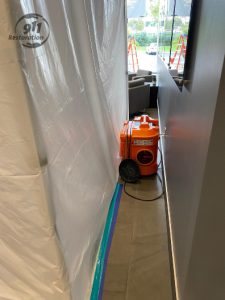 Mold is something that no property owner ever wants to think about, but it can be a reality living in Buffalo. The heavy winds and rains can lead to flooded basements, which can leave behind the spores. Even if you regularly clean your property, it's important to take special care to remove these spores. Call 911 Restoration of Buffalo for your own mold remediation  today.
Not sure what the warning signs for mold are? If you experience flooding on the property, it's important to get it checked out after. Mold can linger in unexpected areas, such as bookcases. If you notice any extra dampness on the walls or your furniture is damp to touch, you should let our technicians conduct a mold inspection immediately.
Mold may just seem like a pesky nuisance, but the truth is that it could have serious impacts for both your health and your property. Mold can deteriorate the wood and walls of the property, as well as give you difficult symptoms to deal with. If you are experiencing headaches, allergies or asthma after spotting spores on the wall in Buffalo, call our trained mold removal specialists today.
One of the worst things that can ever happen to your property is a fire. While it is terrifying for any property owner, our technicians want to reassure you with our Fresh Start policy. Not only will you receive a comprehensive smoke removal process to your property, but our technicians take your emotional needs in mind as well. They operate with your needs in mind, and put the future of your property first.
From top to bottom, 911 Restoration of Buffalo takes care of your property. Whether you are experiencing mold on the property after a frozen pipe, or smoke damage, our team takes care to go above and beyond. Both you and your property will be treated to our signature Fresh Start mentality. For your own water removal services in Buffalo, contact 911 Restoration of Buffalo today.