Disaster Restoration in Buffalo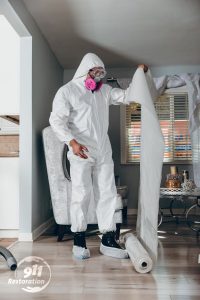 911 Restoration of Buffalo provides emergency restoration service 24 hours a day, 365 days a year. We guarantee an arrival time of 45 minutes, even when you call in the dead of night.
As a locally owned and operated business, we care deeply about our neighbors and local properties. It's for this reason that we make our disaster restoration staff available at all hours. You get the support you need when you need it.
911 Restoration of Buffalo is licensed, insured, and bonded. Our team is IICRC certified in full-service renovation. Every professional on staff has completed rigorous training in:
Water damage restoration
Fire restoration
Property sanitization and disinfection
Mold remediation
And more
Whether you've been hit by a fire, flood, or something completely unexpected, we have you covered. Our emergency restoration experts handle everything from water damage restoration to building repairs. Through it all, they offer honest, regular communication. You always know what they're doing, why they're doing it, and the costs involved.
We know a disaster raises countless questions. Our team works hard to anticipate your concerns and provide prompt solutions. We offer a free visual inspection (for property owners only) so you know exactly what disaster restoration services you need. An expert on staff also sits down with you for a free insurance consultation. During this meeting, they review your policy and explain which of our services are covered by your provider. To make sure you get the support to which you are entitled, our disaster restoration staff also helps with inventory and loss itemization. They file a claim on your behalf and handle direct billing.
This is an overwhelming time. Your greatest asset is at stake, and it may be difficult to imagine a clear path forward. Don't worry. Just call 911 Restoration for compassionate, expert disaster restoration in Buffalo, Rochester, West Henrietta, and beyond.
The Fastest Emergency Restoration in Buffalo
Our disaster restoration staff treats your property as if it were their own. This is why you can expect an urgent, speedy response when disaster strikes.
Water damage is extremely common in disaster scenarios. Your incident may involve flooding or winter storm damage. Or perhaps water damage is only a side effect of a separate crisis, like a pipe burst or fire hose flood. In any event, you need water damage restoration immediately. Any moisture standing on your property leads to serious long-term problems.
Fortunately, our emergency restoration staff is here for you 24/7. When they arrive on the scene, they work swiftly to remove water and dry your property. This fast response helps minimize your damage, which in turn minimizes your costs.
You can count on us for water damage restoration Buffalo NY and a wide range of services, no matter what type of disaster you've been through. Our team can handle anything. We treat you like the only customer that matters, even when you call on us for help in the midst of a widespread disaster.
You don't have time to waste…and we know it. For emergency disaster restoration in Buffalo, Rochester, and the surrounding area, call 911 Restoration of Buffalo. We'll be there in 45 minutes or less.
A Fresh Start After Disaster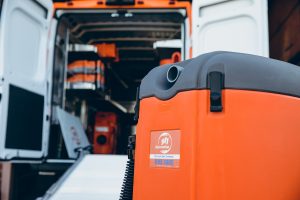 Whatever you're going through, this is not the end of your property. It's not the end of your joy or your security. As far as we're concerned, this is a new beginning.
At 911 Restoration of Buffalo, we embrace the Fresh Start philosophy. We believe every disaster is an opportunity to rebuild, better than ever. That's what you can expect from our disaster restoration workers. Beyond water cleanup and smoke removal, we restore and rebuild your property, leaving it in its best-ever condition.
Whether you own a home or a business, you shouldn't have to settle for good enough. You've given so much to make your property a refuge, and we're determined to make your space a refuge once again.
Our disaster restoration workers are all experts in structural repairs and mold removal. Whatever destruction your emergency may have caused, these professionals know how to fix it. They restore, replace, and repair any material. They remove odors and infestations. They clean and sanitize, transforming your destroyed home or business into a sparkling new property.
Your dedicated emergency restoration crew does all this without ever forgetting your immediate needs and concerns. They work with total transparency, communicating regularly to ensure their services work with your budget and address your goals. At 911 Restoration, we work to restore properties and lift spirits.
When you've been through a nightmare, you need a contractor you can trust. For residential and commercial disaster restoration, call 911 Restoration of Buffalo.