Fire Damage Restoration in Buffalo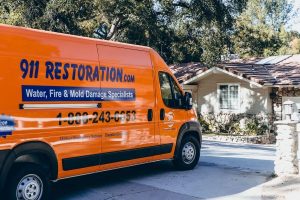 Fire and smoke damage make your property feel contaminated. But 911 Restoration Buffalo makes your property feel like your own again.
If you need puff back cleanup or fire damage restoration in Buffalo, call us today. Our staff of highly trained fire cleanup specialists is ready and waiting to get rid of the smoke and odor and make your property good as new.
We provide comprehensive fire damage restoration in Buffalo, Rochester, Lancaster, and throughout the region. Our fire and smoke cleanup crew services both commercial and residential properties. We provide everything you need for a Fresh Start after fire damage. That includes smoke removal, odor removal, structural repairs, and even water removal for firehose flooding.
Along the way, our compassionate fire damage restoration in Buffalo staff offers honest answers and clear communication. A property fire can leave you reeling, unsure of what the next steps are or how to make the right choices for yourself and your property. We offer free, no-obligation services to keep you informed and empower decision-making. Our free fire damage assessment clarifies what services you need to get back on your feet. Then, our free insurance consultation walks you through your policy, outlining exactly how much your provider will pay for fire restoration.
Of course, information isn't the only way to deliver peace of mind. You also need to know you're in good hands throughout the fire damage restoration process. You are if you're with us. 
Above all, we are your neighbor, and we're always on your side. For top-quality fire damage restoration and smoke removal in Buffalo, West Henrietta, and beyond, call 911 Restoration today.
Enjoy a Fresh Start with Full-Service Fire Cleanup in Buffalo
Fire and puff back cleanup is more than smoke removal. At 911 Restoration, we know you've invested a lifetime of hard work into your property. We want to honor that commitment by leaving you with a home or business that's as beautiful as the day you moved in.
That's why we provide full-service fire restoration. When you turn to us, you'll never have to call another contractor. Our staff of fire and smoke cleanup experts does it all.
First, your dedicated smoke removal crew packs out any unharmed items that could be damaged during the process. They store these belongings away until the smoke cleanup is complete.
Then, our team begins the task of smoke and odor removal. This includes soda blasting surfaces, as well as cleaning furniture and dishes. Beyond smoke cleanup, our fire restoration workers examine your property for damages. They come equipped to repair anything—from your roof to your drywall.
In the case of a property fire, you may have incurred some water damage as well. The fire department may do the heroic job of extinguishing the flames, but they leave you with a flooded property. Fortunately, our smoke removal experts are also skilled in water damage restoration in Buffalo NY. They get rid of the water, dry the area, and even inspect for mold removal.
When it comes to restoring your home or business, we leave no stone unturned. No matter how it feels today, your property is not lost to you forever. Call 911 Restoration locations for fire cleanup and look forward to a Fresh Start.
How Much Does Fire Damage Restoration Cost?
When most property owners require smoke removal or fire restoration, they have one very pressing question:
How much is this going to cost?
While we cannot answer that question sight unseen, we can promise to give you clear answers quickly and with no obligation.
When you call 911 Restoration to ask about fire and smoke cleanup, we offer a free fire damage assessment. An expert examines your property and explains which services you need, from roof repair to odor removal.
Once the path forward is clear, a staff member sits down with you for a free insurance consultation. Taking into account the needs of your unique situation, they explain which fire cleanup services your provider covers. You know exactly what to expect in terms of insurance coverage and what expenses will fall on you.
Then, to ensure you get every dime to which you are entitled, a fire restoration expert assists with your insurance paperwork. They work through inventory and loss itemization with you. They file your claim for you. And 911 Restoration bills your provider directly, so you don't have to worry about those costs ever again.
911 Restoration is IICRC certified, licensed, insured, and bonded. We are locally owned and operated and backed by the education and resources of a nationwide company.
If you need fire damage restoration in Buffalo and odor removal, call 911 Restoration for assistance.