About Us
Meet the Owner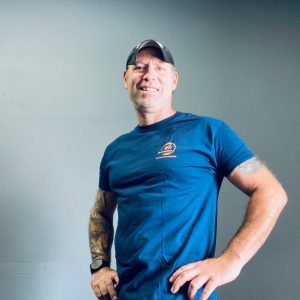 911 Restoration of Buffalo is owned and operated by Rob Yaeger. Born in Bativia, New York, Rob has always called the Buffalo area home. It was here that he established several businesses, settled down with his wife, and continues to raise his children. Rob's dedication to the local community is undeniable. It's no wonder he chose to open a restoration franchise to support the people and properties that make this region so remarkable.
He served in the military for twenty years, then became a contractor until he gained enough experience to launch a new career as a business owner. He has successfully led several companies in the home services industry, including a roofing company, landscaping company, and construction company.
Over time, Rob's work began to focus more heavily on restoration jobs. He became a New York state certified mold assessor and a mold contractor, handling mold remediation for foreclosed homes. As he discovered an increasing demand for restoration work, he began seeking new opportunities to serve his neighbors during their most difficult challenges. 
He soon discovered 911 Restoration.
Joining a "People First" Enterprise
Rob knew he wanted to work with a national brand. After researching his options, he felt the choice was clear. 911 Restoration demonstrated a strong reputation, excellent resources, and ongoing support for franchise owners. Most important to Rob, the values that define 911 Restoration reflect his own priorities. To both Rob and 911 Restoration, people come first. Money comes second.
The team at 911 Restoration of Buffalo works hard to prove their dedication to their customers through their actions. Rob leads with honesty and only works with technicians who share his commitment to transparency and customer wellbeing. This crew never tries to sell anything that isn't needed. Ultimately, Rob defines his team as being people motivated rather than money oriented. He has even offered discounts for families who couldn't afford the major restoration work they desperately needed.
It helps that the Buffalo area isn't just a market for Rob. It's home. There's a reason he's chosen to stay in the region where he was born. Rob's work as owner of 911 Restoration of Buffalo allows him to serve the local people and properties that make his community worth his lifetime commitment to Buffalo.
When Rob isn't hard at work, he's enjoying some well-earned down time with his family. He's married to a schoolteacher. They have two kids, one foster child, and plans to adopt in the near future. Add a few dogs and cats, and there's no denying Rob lives a full life. That's the way he likes it. Rob is crazy about his family and loves to be in constant motion. His favorite hobbies include biking, working out, and camping.
That high energy serves him well as the owner of a 24-hour emergency restoration business.
A Commitment to Service, Compassion, and a Fresh Start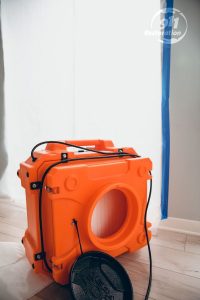 911 Restoration is known from coast to coast as the Fresh Start company. This restoration service is built on the belief that every disaster is an opportunity to rebuild better than before. Every flood, fire, and mold infestation is a chance to make an old property brand new again.
This philosophy is what makes 911 Restoration such a great fit for Rob's own standards for service and compassion. He and his crew recognize how much is at stake for any customer that reaches out to them. Whether it's a home or a commercial property, that customer is trying to rescue and preserve their greatest asset. They need compassion, undivided attention, and quality services.
The crew at 911 Restoration of Buffalo provide all of the above… and more. They treat emergency situations with the urgency their customers deserve. They are available 24/7/365 and guarantee an arrival time of 45 minutes or less. That goes for property owners within Buffalo and throughout the region.
In addition to speed and compassion, Rob and his team emphasize high standards. The staff is IICRC certified, and every technician is highly trained in all aspects of cleaning and restoration. They provide excellent service through every step of the process. This ensures 911 Restoration customers do not have to hassle with multiple contractors. Rob makes sure one call is all it takes for a Fresh Start after major property damage.
If you need restoration services in Buffalo and the surrounding area, know that you have a true ally in Rob and his team. Call now, and they'll be there for you in 45 minutes or less.