Water Damage and Mold Removal in Rochester Regional
Unexpected property damage can be one of the most difficult things that any property owner in Rochester can encounter. Rochester is a smaller subsidiary of New York, with just as much thriving culture. Residents of Rochester are familiar with the beautiful scenery close to the city's center. That being said, there are natural disasters everywhere. Rochester property owners should be ready to protect their property against freezing temperatures, heavy rains and tornadoes.
How can you protect your property from future damage after a burst or frozen pipe? That's easy, simply call the technicians at 911 Restoration of Buffalo. Our team is IICRC certified with years of experience. Not only do our technicians in Rochester know exactly what to do in a water damage emergency, they put your needs first as well. Do the right thing for your property and call the water removal technicians at 911 Restoration of Buffalo today.
Water Removal After A Burst Pipe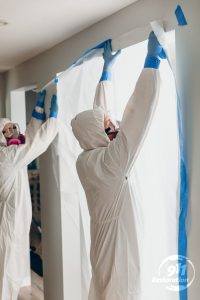 A burst pipe on the property in Rochester can be very difficult to deal with, but it's important to get to the source of the problem. Our technicians recommend having your property regularly inspected by a plumber to make sure that everything is in working order. They also advise against flushing anything down the toilet that is not meant to be flushed, such as cotton swabs or tissues.
If the worst has already occurred and there is a flooded basement on the property, there's no need to panic. Our team understands the importance of swift water removal, so they're available around the clock for any flood cleanup services. Any calls for water damage restoration will be responded to within 45 minutes, and we'll have a technician out on the scene as soon as possible.
It's normal to be concerned about your belongings after a frozen pipe. There's no need to be worried with our team of technicians on the scene. Emergency boarding and packing up services are provided, and all of your undamaged belongings will be placed to the side during the water removal process.
From top to bottom, our team cares about the future of your property after a burst pipe. A complete water extraction, drying and dehumidifying service is offered. Our team will even test and evaluate the structural damage of the property for the future.
A flood cleanup can be a difficult time for any property owner, and our team takes special care to go above and beyond during these times. Not only will your property in Rochester be taken care of, but your emotional needs will be as well. Call 911 Restoration of Buffalo for your own complete property restoration today.
Removing Mold and Smoke On Your Property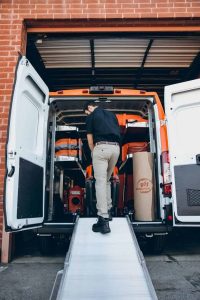 With dampness on the property, mold can occur a lot more easily than you may think. Mold may not seem like a big deal, and something that you can remove on your own. The truth is that mold can take on your property from the inside out, and it's important to leave the mold removal to the trained specialists with years of experience.
Many property owners think that they can handle the mold remediation on their own, and all it takes is the scrubbing of the walls or "popcorn ceiling" to get rid of it. However, it's best to let the trained professionals with years of experience handle it. Our mold inspection specialists use infrared technology and hazmat suits for the best read possible. In some instances, third party-testing is even used.
With mold, our technicians care not only about the future of your property, but your health. Mold can give you bad headaches, allergies or even coughing. If you are experiencing any of these symptoms, it's best to have the mold removed immediately by our technicians.
Our technicians go above and beyond to restore your property after any type of emergency, even fire damage emergencies. Our technicians arrive immediately on the scene and provide you with a free damage assessment. They will do your best to provide you peace of mind during this difficult time.
It's normal to be worried about the future of your property in Rochester after a fire. There's no need to be concerned, because our team handles all of your belongings with care. Fire damage is removed with sandblasting, while all of your belongings are stored for safekeeping. For your own Fresh Start after any type of property damage, call 911 Restoration of Buffalo today.