Important Questions to Ask When Calling a Water Damage Restoration Company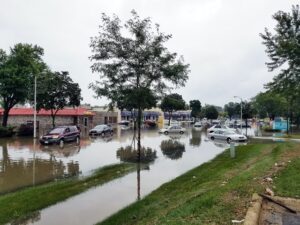 The citizens of Buffalo City, New York, are no strangers to flooding. The first step to getting back on your feet after a flood or any other form of water damage is to choose a trustworthy water damage restoration firm.
Even in a catastrophe, this decision will be tough to make, as it should be! But you need to realize that time will be your enemy in these kinds of situations. The longer you wait, the more difficult and expensive it is to restore the water damage. So, how do you go about finding a reputable water damage restoration company? To make an informed decision, you'll need to perform some research. Once you've decided on a company, you'll need to get some information from them.
When interviewing water damage restoration companies, remember to ask these top five questions to make sure you have contacted the authentic service providers.
1.    Do You Have the Right Licenses and Certificates?
The very first thing to ask is whether or not they have a Buffalo City license and registration. This will ensure that the service providers practice professionalism and can offer a broad range of services for water damage restoration with approved methods.
Certifications would also confirm that they have received relevant training. They should perform a wide range of tasks related to water damage repair, including plumbing, mold removal, electrical appliance handling, and many other related certifications.
The fact that they have the relevant certificates is proof of their expertise and ability. If you get into legal difficulty on the job, the license will also help safeguard you.
2.    Does Any Insurance Cover You?
Check to see if the company you're planning to hire is properly insured. As always, insurances are important, especially if the floodwaters have severely damaged your home. Whenever you're talking about insurance, you should have two main issues in mind.
Water damage restoration companies with a good reputation will have insurance that covers their operations and their staff. This is yet another example of their expertise and reliability. It will ensure that you will not be held responsible in the event of an accident involving people or structures.
First, find out if they have appropriate insurance coverage in case someone on their team is wounded on the field. You may not want to add more stress to your already overburdened mind. As a second step, make sure your home is insured in case of an accident during restoration. It would be best to keep in mind that your home is in critical condition and any additional damage could strain your finances.
3.    Do You Have Any Experience With Water Damage Restoration?
When it comes to large-scale projects, the level of experience plays a tremendous role in ensuring your and your property's safety. Your first question should be, "How long have you been in business?" and "How many water damage jobs have you completed?" The restoration provider should be asked these questions before you hire them to be completely sure that you are hiring the right people.
Some contractors might represent themselves as "restoration firms." However, they only "partake" in restoration projects once or twice a year. Don't just stop after asking for references; assemble a list of references and call them to find out how the work was handled.
There is a wide range of experience among the water damage restoration companies in the industry; some specialize in commercial repair, while others focus on home repair. A residential repair firm is the only one that understands your needs.
Their expert staff would know what to do when the dirty floodwater reaches your home and what to do to keep your family safe. You can completely trust them to restore your property to its original condition and bring back its glory!
4.    How Much Would It Cost?
Undoubtedly, each commercial transaction will come down to money. Most people want to know if they can afford it or if their insurance will cover it before purchasing.
A professional restoration business will give you an estimate upfront. As long as the company is competent, it should match or negotiate the price with a competitor's quote.
5.    How Long Will It Take To Restore My Place?
Once the flood occurs, time starts to tick, and you should not just sit and wait when dealing with water damage. Water damage restoration companies are extremely busy when a flood strikes a town, and flooded areas should be dried out within 3 – 5 days, so you will need to know how long you have to wait before you can go home.
Additionally, leaving the water standing for too long might lead to more serious problems, such as structural damage or mold growth.
A competent water repair firm like 911 Restoration of Buffalo should respond and serve you in time and is readily available 24 hours a day, seven days a week. But do understand that they won't be able to respond right away, as they'll need to inspect the damages first.
All in all, The water damage restoration process is a stressful task, and any carelessness can permanently damage your home. When it comes to water damage cleanup, 911 Restoration of Buffalo is certain that we can provide you with the answers you're looking for! Our team is unmatched in terms of experience and credentials. Give us a call today for a free estimate!