Fire Damage Restoration – How to Store Flammables At Home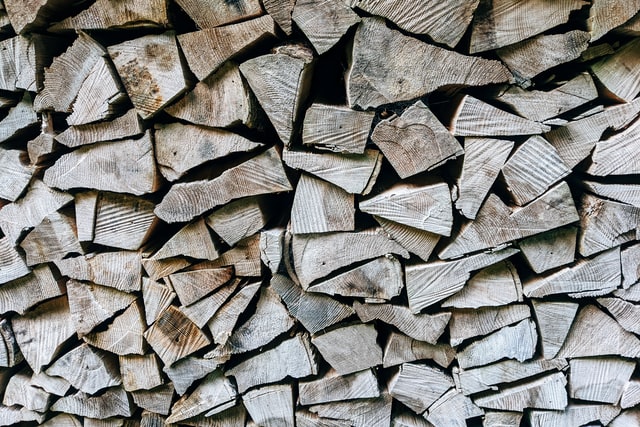 Meta Description: Stack of firewood
Fire damage from combustibles stored improperly in homes, be it your garage, basement, or attic, is unfortunately much more common than you'd think. In 2020, local fire departments in the US responded to over 1,338,500 fires, answering a call every 23 seconds.
Natural gas fires account for 44% of the fires that homeowners suffer, while leaks or breaks account for 22% of structural fires. These statistics are alarming. But why do people suffer so much fire damage due to flammables? Because most fail to realize just how many flammable liquids and gases are present at any given time in a household.
This article will go over the best way to store flammables in your home to avoid the need for fire and smoke damage restoration services and keep yourself and your family safe.
Best Way to Store Flammables In Your Home To Avoid Fire Damage
While some flammable liquids and gasses are relatively obvious to identify, others may not be recognizable, despite requiring extra safety precautions. For example, in the wake of COVID-19, people purchased large amounts of disinfectants and stored them improperly throughout their houses. Disinfectants have alcohol, a highly flammable substance that can light up with nothing more than a spark!
Several other products can burn as well, such as your perfumes, aftershave, plastics, and even flour! The flashpoint, i.e., the point at which a fire burns hottest, is when the danger indeed escalates. Flashpoint temperatures vary from product to product, but in the end, this is the point where fire damage starts spreading rapidly.
Fire damage restoration crews usually find that the combustible materials become the focal point of spreading fires in a home during a fire. The fumes they release also deposit on different surfaces, making the restoration process even more tedious. 
There are two safety considerations you need to make when storing flammables in your home to avoid fire damage:
The material should not be placed in direct sunlight or near a fire/electricity source

The combustible material should be in a place with fire suppression or retardation systems. Furthermore, when storing flammables, make sure there are no other flammable substances nearby that would aid the fire's spread.
Reducing Fire Damage Risk – Common Flammable Items
You must be able to identify flammable objects before you focus on storing them. Some everyday household flammable objects include, but aren't limited to:
Perfumes

Oil paints

Nail polish

Furniture polish

Aerosol sprays, including insect sprays

Fuel canisters

Rubbing alcohol or spirit

Creamers (non-diary)

Cooking or hair oils 

Hand sanitizers

Most lubricants,

Stain removers
To determine whether a substance is flammable, check the label behind for the flammable thumbnail, or read the instructions. 
Safest Way to Store Flammables
The safest way to eliminate the risk of fire damage is to store flammables at home to eliminate all ignition sources near them and ensure they aren't leaking. Possible sources of ignition to look out for include:
Sparks from electrical appliances

Open flames

The heat from heating appliances or electrical systems

Electrical power tools. The motor

always

sparks when being used

Pilot lights or water heaters

Cigarettes

Static electricity from blankets, dryers, or one accumulating in your clothes. 

Lamps, lights, bulbs, and other light fixtures. 
Among the most common cause of spontaneous combustion of flammables that fire damage restoration crews have to deal with are oily rags, cigarette butts, and static electricity. Oily rags need to be cleaned and disposed of properly because these rags can curl up and cause the vapors to be trapped inside. When heated by the environment, the rag ignites and may lead to extensive fire damage. 
To dispose of an oily rag:
Make sure the oil is left in a windy area, spread out completely to dry out before putting git in the trash

Wait for the substance to solidify before disposing of it

Do not put the rag in the dryer

Do not wash in the machine. Handwash only. 

Keep out of reach of children.
You should also avoid storing combustible material near a water source. Water-damaged areas become prone to fire if an electrical circuit runs through that area. Consider storing liquid flammables in dedicated storage that will not be disturbed as often and keep the area well-ventilated. Detached sheds are often the best solution. 
Install smoke detectors and ensure that there are no sources of ignition near the flammables. Install a warning sign near the flammables as well, and mention that they are a fire hazard. Include the emergency number(s) in the sign and a contact number of the disaster restoration crew as well. Dark areas are ideal for storing flammables since they are not exposed to heat from the sunlight. 
Every home has some degree of flammables in it. It is well worth your time to make sure they are stored safely and that you have emergency contacts in place in case a fire disaster does occur. 911 Restoration of Buffalo is here to help you mitigate the risk of fire and make short work of the fire and smoke damage restoration, no matter the time or place. Call us today to schedule a service or to get a FREE quote!