Assessing the Risk of Fire and Water Damage in Buffalo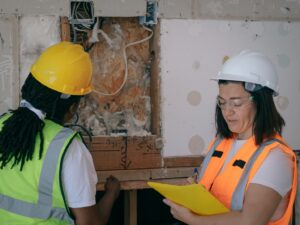 Buffalo is a beautiful and happening city to live in and is home to some incredible sight-seeing locations in America. However, living in the city also means that you have to think about potential fire and water damage risks to your property.
There has been a recent increase in the flood risk for the city, and the 911 Restoration of Buffalo has also responded to an increasing number of fire damage restoration cases over the past few years. Such developments have made assessing the risk of fire and water damage a critical need.
In this blog, we will describe how we assess such risks in properties, so you may be able to detect some basic signs as well.
Significance of Risk Assessment
Property risk assessment plays a vital role in helping us determine how safe a place is to live in. Following are some of the benefits of the process:
1.     Minimizes Risk of Fire and Water Damage
Regular risk assessments will help you make the relevant repairs to your property to keep it protected against possible fire or water damage due to storms and weather conditions. While the risk never becomes zero, decreasing it as much as possible is an optimal solution.
2.     Timely Detection of Maintenance Need
In addition to reducing fire and water damage risk, assessing risk also helps identify any weaknesses in the infrastructure and other small maintenance needs. While these problems may not seem big right now, they can increase if left unchecked.
It is much better to repair them when they are less harmful.
3.     Increases Property Longevity
Most importantly, regular risk assessment and corresponding maintenance can improve the house's longevity. The better maintained the house structure is from within, the less likely it is to succumb to weather and environment-related damage.
How We Assess Risk of Fire and Water Damage
Assessing the risk of fire and water damage requires an organized approach; hence, we follow a step-by-step process to determine the overall risk.
1.     Step 1: Check your Fire Hazards and Risk Areas
The first step is to check all potential fire hazards and canvas your property to determine the main areas at risk of fire and water damage. Although residential and commercial properties have slightly different types of fire hazards, we check the following sources:
Electrical system and equipment – Unprotected wiring, damaged circuits, and faulty electrical appliances are major sources of fires that consume the entire property within minutes. Our technicians analyze the system and appliances to determine if there is cause for concern.
Heating systems – Water healing systems are convenient, but they need to be maintained properly to reduce the chances of fire and water damage to your property. We conduct separate checks for fire hazards and water damage because the focus aspects are different.
Inflammable chemicals – While rare in residential properties, flammable chemicals or related materials are common in commercial, industrial buildings. Such chemicals need to be stored securely to prevent them from starting fires or causing contamination.
Plumbing – Damaged plumbing is a key source of water damage; hence, we evaluate the status to evaluate how durable it is and how it will fare in emergencies.
Roofing and Exterior – Damaged roofs and exteriors are a major source of water damage and can weaken your house drastically against storms and floods. Hence, our team assesses your roof and exteriors for cracks, mold formation, etc., to discover if there is a need for restoration.
2.     Step 2: Determine Who is at Risk
Once we have completed our assessment of the property, we will work with you to determine the people at risk in the property in case of emergencies. Residential properties usually affect the people living in the house/apartment building and any neighboring structure within range of spread.
Commercial properties can have a higher risk of spread, especially if they are industrial or have inventory that can be a potential biohazard.
Our assessment includes noting down everyone at risk of being affected in both cases, including the elderly, children, and people with disabilities.
3.     Step 3: Identify Issues and Prepare a Solution Plan
After the assessments are complete, we combine the data to identify all potential risks and draft a plan for home restoration to minimize them. Our technicians work with the clients for approvals before they start working on restorations to ensure people know the extent of the work needed.
4.     Step 4: Conduct Final Check
Although our technicians are always thorough while performing the restoration, we have a business policy of conducting a final check to ensure all identified risks were minimized or eliminated. We also include a minor reassessment to ensure we didn't miss out on any risk the first time.
Hence, once we complete the project, your property will have as minimal risk of fire and water damage as possible.
Wrapping Up
In short, assessing the risk of fire and water damage helps minimize the danger to people's safety and protect your property. If you are concerned about fire damage or water damage risk, please don't hesitate to call 911 Restoration of Buffalo teams at (716) 986-9899.
They are available 24/7 and will reach you within 45 minutes of your calling. You can also contact us if you have any queries.